Margo Leitschuh
Partners in Prevention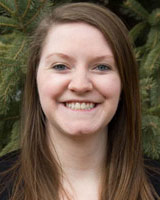 Coming to the University of Missouri I had absolutely no idea what I wanted to do for a career. I started as a chemistry major, (just to have an answer to the classic question "what are you studying?") but quickly realized that it was not the right path for me. After a year of taking general education courses I decided to switch to health sciences with the full knowledge that I would never be a doctor or a nurse or anything that required direct patient care. So where did that leave me? I still wasn't sure, but I was determined to find something that I loved. The first semester of my sophomore year I was lucky enough to find out about a student group of peer educators at the Wellness Resource Center that advocated for healthy lifestyle behaviors, safe drinking strategies, stress and time management, and more. I never would have guessed that this extra-curricular organization would lead me to a future career! 
Click here to read more!
Two years later I am so happy to be working with Partners in Prevention, covering issues that college students need to talk about. While my job focuses mainly on suicide prevention, safe driving, and prescription drug misuse, I love the opportunity to learn about other topics as the world of prevention expands. I have made great relationships in the Wellness Resource Center and get to use the skills I gained as a peer educator. Prevention can sometimes be an uphill battle, but it makes me feel good to know that the work we do is impacting lives - even if just in small ways - and that students are safer because of it. I look forward to working with each of the 21 campuses and helping tailor our programs and efforts to their needs!          
Jerilyn Reed
Missouri State University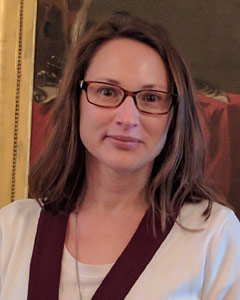 I attended the White House Healthy Campus Challenge Day at the White House on Friday, January 13.  It was an honor and privilege to be invited to the White House and be recognized as a White House Healthy campus.  There were over 350 higher education institutions that participated in the event and a little less than 60 institutions were recognized as Healthy Campuses.  Our group was one of the last invited to the White House as part of the Obama administration. 
Click here to read more!
The day started off with lots of security checks and networking with other institutions.  The live part of the event was broadcasted on www.whitehouse.gov/live, which comprised of welcoming remarks, panel discussion of millennial enrollment trends, presentation of certificates to the White House Healthy Campus Challenge winners, and a panel discussing national organizations and how institutions could partner with them.  Valeria Jarret, Senior Advisor to President Obama, also came and addressed our group.  The live portion of the event was followed by lunch, more networking, and then time in the White House.  While in the White House, our group met the First Lady of the United States, Michelle Obama.  Michelle Obama was very inspiring, she talked about the future of our country and the hope she has for it.  Our group was also given the opportunity to ask Mrs. Obama questions and take some group photos with her.  It was truly an honor to attend this special event, meet the First Lady of the United States, and see the White House on an intimate level.  Attending this event is a memory I will not soon forget.             
Alyssa Jo Johnson
Partners in Prevention Intern, Summer 2016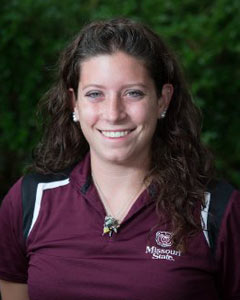 Prevention is something I have heard about since walking into orientation as a freshman in college five years ago. Whether it was about bystander, drugs, alcohol, or sexual assault, the information was reiterated time and time again. Of course, it got old, but at the same time, it got old because I actually began to understand why the information was important, how to use it, and the effect that it had on my experience. Without that information, I probably wouldn't be pursuing a degree in student affairs. I needed prevention to figure out who I was and how I was going to handle myself through college and beyond. Personally, I doubt that I am the only one who believes this when thinking about the kind of role that prevention played while I was in college and continues to play as I continue on to my career.
Click here to read more!
When it comes to prevention, it is sometimes difficult to figure out where to start and what role you and your office or department should play. What you need to know that starting anywhere is still a step in the right direction for facilitating prevention education. You can create a social norming campaign using information from the yearly survey we do through Partners in Prevention by sending in a data request to our research team. You can print pre-made bulletin boards and fact sheets from our website for use in your office or in residence halls to share prevention information passively. You can keep brochures we created in different places on campus where anyone can access them or hand them out at different fairs held on campus. You and other members of your department can attend trainings and meetings hosted by Partners in Prevention to educate yourselves to better help others. We offer a wide variety of opportunities and are accessible by phone, email, and through our social media pages. We are a resource that does the difficult part of prevention for you because we want prevention to be happening for our campuses and communities.

Personally, I am a graduate student who is only here for an internship this summer. I believe that every area of student affairs is affected by prevention and that the more knowledge and information that comes out about prevention, the better higher education will be as a whole. When I first started, prevention to me meant, "Just say no". Now, I understand that prevention is more about providing education so that people feel capable of making the choices that are the best for them and their future. It is not our job to choose for them, but we can make it our job to disseminate information that can affect their perspectives and perceptions of the world around them. I cannot wait to take my what I learned not only back to my institution for the remainder of my graduate school experience, but also to every institution that I work in following my graduation. I understand now how critical prevention is and I cannot wait to engage with the education of campuses and communities I take part in. I hope that you understand the importance of prevention as well and continue to build upon your own prevention knowledge by educating yourself and others throughout your careers.
Alyssa Jo Johnson
Partners in Prevention Intern-Summer 2016
University of Missouri
Graduate Student, Missouri State University