---
Best Practice Resources
---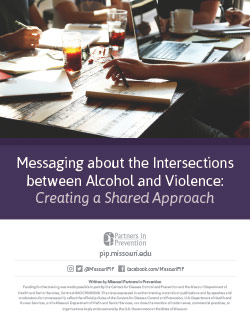 Messaging about the Intersections between Alcohol and Violence: Creating a Shared Approach
TIn August 2016, teams from fifteen Missouri higher education campuses met in Columbia, Missouri for a team consultation and training event designed to help campuses learn more about messaging about alcohol and sexual violence on college campuses.
The goal of the workshop was to examine the intersections between alcohol and violence in order to create a shared communication approach. The facilitator of the event was public health expert, Dr. Linda Langford of Langford and Associates.
---
For programming planning purposes refer to these guidelines and best practices documents to help guide your work:
---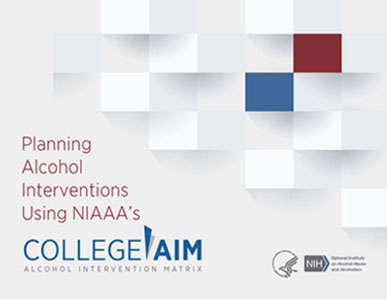 CollegeAIM—the College Alcohol Intervention Matrix—is a new resource to help schools address harmful and underage student drinking. Developed with leading college alcohol researchers and staff, it is an easy-to-use and comprehensive tool to identify effective alcohol interventions.
While there are numerous options for addressing alcohol issues, they are not all equally effective. CollegeAIM can help schools choose interventions wisely—boosting their chances for success and helping them improve the health and safety of their students.
Looking for more information on the programs listed for the matrix? Click here for more information about these programs:
---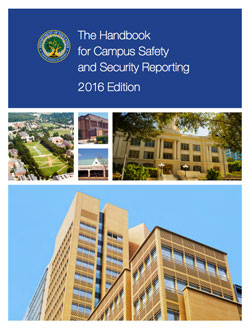 Department of Education has released the 2016 Edition of the Handbook. The Department of Education (ED), Office of Postsecondary Education released the highly anticipated Handbook for Handbook for Campus Safety and Security Reporting 2016 Edition (PDF).
This updated edition includes the 2014 VAWA Amendments to the Clery Act. ED makes clear that the 2016 edition replaces all previous editions of the Handbook and "assists you in laying the proper foundation for complying with the Clery Act and other Higher Education Act safety- and security-related reporting requirements."
---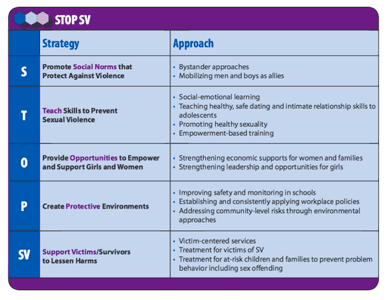 The CDC has released their Technical Package to STOP SV (Sexual Violence) which summarizes the available research regarding sexual violence prevention best practices.
This is a landmark publication, similar to the NIAAA report that came out in 2002 regarding evidence based approaches to alcohol abuse prevention. We will offer an opportunity to get together to compare our approaches at UCM to the recommendations in this package and consider how we can continue to strengthen our efforts on campus and our community partnerships. Till then, I encourage you to use this excellent resource to help guide activity selection and planning in your individual departments and organizations, as well as resources found at vetoviolence.cdc.gov. Please also forward this email to colleagues and students who may be doing this work.
---